FUNDRAISE WITH FRIENDS
Save the
bees.
You and your community can BEE THE SOLUTION for bees and habitat in crisis.
$25,000 to Protect Bees and Habitat
On World Bee Day, there's one thing we're sure of: it takes a hive to save the environment.
You have the power to help the precious keystone species that pollinates 80% of the world's flowering plants and 1 in 3 bites of food with just a few easy clicks.
Help us raise $25,000 to support our habitat, education, Bee Sanctuary, community science, scholarship, and free event programming.
Bees are in decline
There are over 20,000 species of bees on Earth—and they are all in crisis. Pesticides, loss of habitat, and climate change are just some of the factors that threaten the survival of bees. The Bee Conservancy (TBC) works to protect all bee species, safeguard the environment, and secure food security at the community level. For more than 10 years, we've partnered with community groups, schools, foundations, and corporate partners to reach millions of people, inspire environmental stewardship, build and distribute bee habitats, and educate and empower people of all ages to become stewards for bees.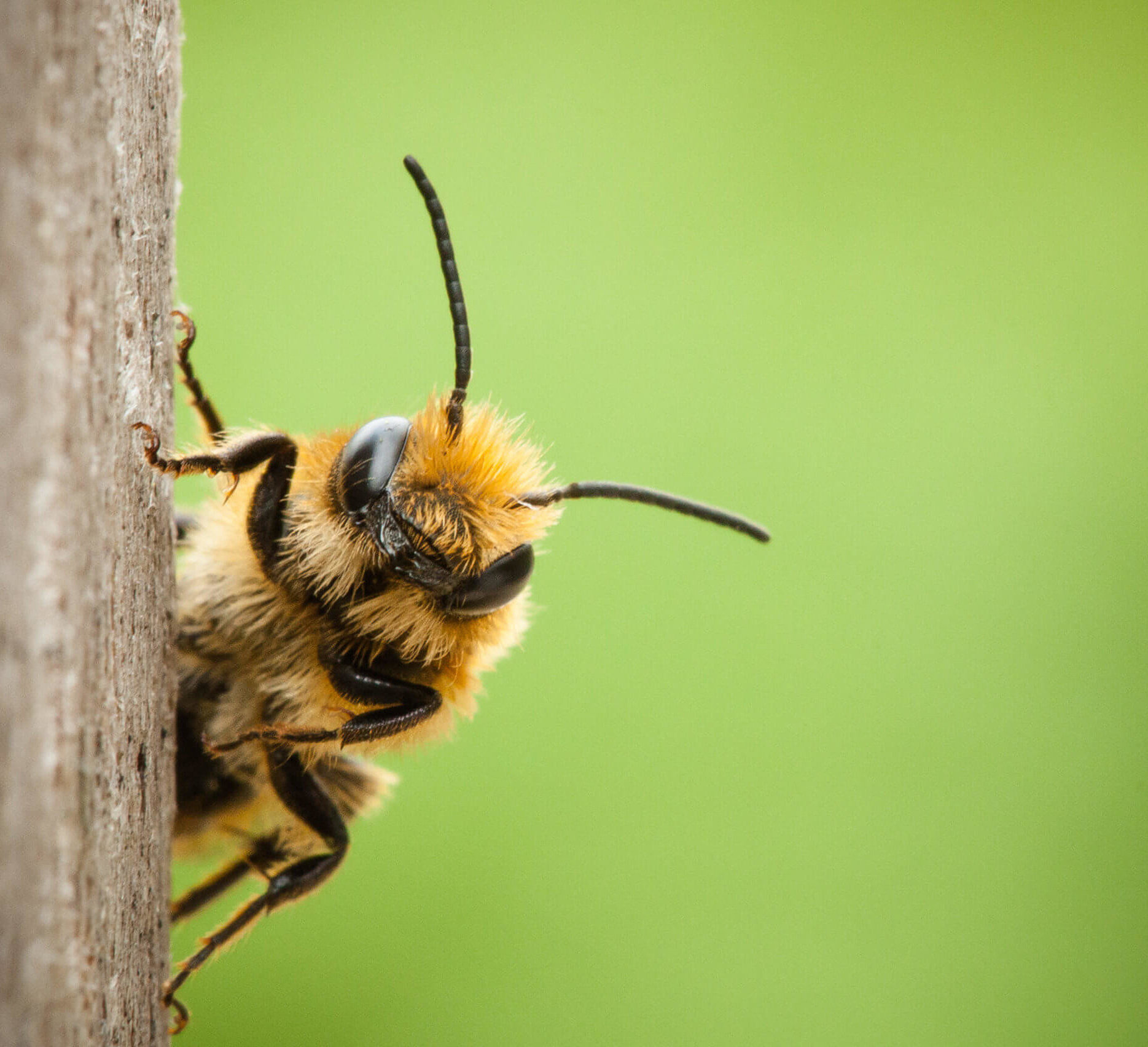 HOW YOU CAN HELP
Fundraise with members of your hive!
Through peer-to-peer fundraising, you can show your support by engaging your network of friends, family, and like-minded and professional communities.
Start an online fundraiser for The Bee Conservancy in just a few steps and share it through text, email, or social media. Create your own or join an existing fundraiser to show your dedication to bees and a more sustainable planet!
GETTING STARTED
How To Fundraise
STEP 1:
Create a fundraiser.
The step-by-step wizard on our crowdfunding platform, Fundraise Up, is super easy and takes just a minute to get started. Click the button below to start building!
STEP 2:
Share your link.
It's time to promote your fundraiser with people who care as much about the planet as you do. Use your unique share link to engage friends and family through text, email, or social media posts and stories.
STEP 3:
Track your progress.
Keep track of your fundraiser's progress and see who's shown their support through your personalized dashboard.
FUNDRAISING HELP
Frequently Asked Questions
How can I add other people to my fundraiser?
Once you create your fundraiser, you'll receive an email with a link that you can use to invite people to join your fundraiser as team members. The link is fully shareable through text, email, and all social media channels and takes donors straight to your fundraiser.
I met my fundraising goal—can I increase it to continue fundraising?
Yes. You can extend your fundraiser's goal through your Donor Portal. And even if your goal is reached, your supporters can continue to donate to your fundraiser.
Are donations to my fundraiser tax deductible?
Absolutely. The Bee Conservancy is a fiscally-sponsored project of Social and Environmental Entrepreneurs (SEE), a non-profit organization. Donors will receive an email receipt upon completing their donation. Additionally, SEE will send tax-deductible donation acknowledgements within 6 to 8 weeks of donating.
Is it possible to see how my fundraiser is performing?
You sure can. Log in to the Donor Portal to see your fundraiser's stats, including who's donated, where they're giving, and how close you are to reaching your goal.